Happy New Year, 2023!
Our program year continued January 8, with our theme:
Love Builds Bridges: Finding, Knowing, Being Your Deepest Self
NOTE: Members can review Andrea's talk here on the website in at member's only link. If you need to join or renew your membership GO HERE
Andrea's talk was: Spiritual Evolution: Expand Your Understanding of Self by Bringing More Spirit Consciousness into Your Life
With Andrea's guidance we explored how to:
Remember there is no one way to Spirit. There is no right or wrong. There is the way that works for each of us, and it evolves throughout our lives.
Learn to trust ourselves and our relationship to self and Spirit in evolution; it is never stagnant and never to be judged.
Create space for each person to connect with our inner voice, our Higher Self, identifying next steps in our relationship to Spirit Consciousness.
Andrea led us to:
Understand the importance of individual choice within a collective consciousness.
Create a variety of skills to use in connecting to inner voice.
Identify a variety of tools to use in connecting to Spirit.
Analyze the sacred space within and determine how it expands in universal alignment.
Andrea's BIO: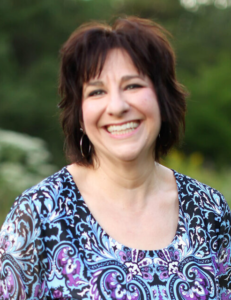 Andrea Neville is a psychic medium, channel, healer, and podcast host, specializing in spiritual evolution and intuitive development. She is passionate about helping others connect to their inner voice and understand their own personal connection to the Spirit World.
My historical relationship with ACT as a member and board member is my inspiration for presenting. In addition, it is important to me that people have multiple paths to evolution. I feel strongly that living a spiritual life is not a one-way street. I am here to provide information, inspiration, and tools.
I walk my talk. Teaching concepts I've learned through direct client interaction, a highly rated podcast, and a spiritual membership community that I host.
I work with mediums from around the world and lead spiritual development opportunities.
Visit Andrea's website for more information: https://www.andreaneville.vision/