Our program year continues February 12, with our theme:
Love Builds Bridges: Finding, Knowing, Being Your Deepest Self

The ACT CCC is excited to welcome back Dr. Stephany Porter for our February Gathering. She will discuss her insights from the series "The Life and Teaching of the Masters of the Far East" by Baird Spalding. No knowledge of the series is necessary to participate.
BIO: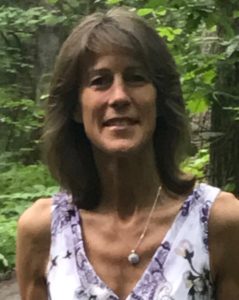 Dr. Stephany Porter is a Naturopathic Doctor with a specialty in Oncology and founder of The Bodhi Clinic.  Her approach to health is through actively working with the Body, Mind and Spirit while walking the talk.  The body knows perfect health and within everyone resides the perfect body or divine cell that holds that blueprint.  Why we move away from this into suffering has been studied for centuries and there is an multitude of books on the topic.  How we embody our perfect body, mind and spirit and live from our heart in the human form is an experience, and words do not do it justice.  Let us walk the talk together and explore divinity.
Learn more at her website: https://www.bodhiclinic.com/
Join us at Unity by the Bay or on Zoom
February 12, 2023, at 2:00 to 4:00 PM Eastern
4 Pointless Forest Trail
Annapolis, MD 20409
The Zoom link is sent by email to Subscribers
The ACT Vision

A Community of Transformation (ACT) is a nonprofit educational organization dedicated to transformation in individuals, communities and the earth. We strive to integrate mind, body and spirit to achieve peace, harmony and wisdom.
Our Vision – An inspirational, heart-centered community that nurtures profound transformation.