Do you wake up every day excited and passionate about what you do and how you do it?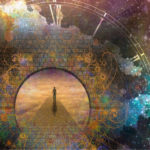 If not, then perhaps you haven't yet found your purpose and
reason for being. Understanding who you are and why you're
here is the key ingredient to creating a joyful and prosperous
life. There are divine gifts (cosmic superpowers) that are
inherent to your being. These cosmic superpowers are the
things that you can do, only in the way that you can. When
you discover what these are for you, your life will never be the
same again.
In this talk, you'll:
Experience a direct message from your Soul through Anümani's Soul paintings.
Learn three key principles that will help you awaken to your purpose.
Discover which questions to ask yourself to help you understand your purpose and awaken to your divine gifts.
Experience a guided meditation that will help you connect more deeply with your Soul's purpose.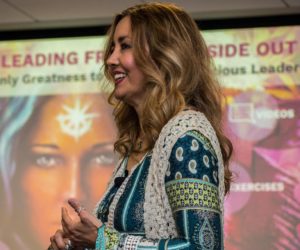 Eileen Anümani Santos, is an award-winning and international bestselling author of Unmasking Your Soul: A Transformational Journey of Truth, Light, and Healing and contributing author to the anthology, Pebbles in the Pond (Wave 4). While Anümani spent the first half of her life in the corporate world, all that changed in 2003 when she had a mystical dream that awakened her to a deeper calling. As a 'modern day shaman' and coach, she now works with transformational leaders, messengers, and healers to help them understand their reason for being and bring their gifts and Soul's genius into the world.
Anümani will have books available for purchase and will do book signings at the end of her presentation.
Conor Brendan will offer our music program
Conor Brendan is a Folk Pop multi-instrumentalist singer songwriter intent on creating positive change in a troubled world. With visceral story-weaving lyrics and a broad range of instruments, he pushes the boundaries of Folk, Americana, and Pop music.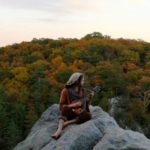 Conor has been a recording artist for over a decade. He has written and recorded over 70 songs professionally. He performed at Boulder Theatre with Trevor Hall, Nahko, Wookiefoot, Earth Guardians, and Tubby Love. One of his songs was placed in the show 'Forever'. Conor is a water protector who spent a month on the front lines of Standing Rock, and performed in multiple concerts to support the Sioux Nation, solo and accompanying Peter Yarrow and other artists.
Conor Brendan is soon to release his debut album, from among the over seventy original songs he has recorded since fourteen years old. Album coming soon.
The ACT Vision
A Community of Transformation (ACT) is a nonprofit educational organization dedicated to transformation in individuals, communities and the earth. We strive to integrate mind, body and spirit to achieve peace, harmony and wisdom.
Our Vision – An inspirational, heart-centered community that nurtures profound transformation.