Please Note: We are moving the November gathering up by one week to make way for "Illuminate Annapolis" which is returning to town on November 12.
Details of Bridget's presentation will be posted soon. (We do know she'll be presenting "new territory"!)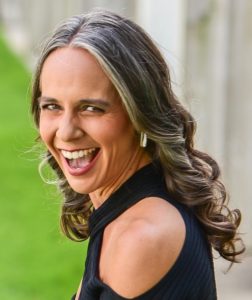 Bridget Hughes M.Ac., L.Ac., NBCCH is the author of Unlocking the Heart of Healing (Healing Point Press, 2014). She is an executive coach and corporate advisor, a wellness coach, owns two healing arts centers, is a licensed acupuncturist with a Master's degree from the Maryland University of Integrative Health, holds National Board Certification as a Clinical Hypnotherapist, and is a certified Qigong instructor. Using the foundational principles from Unlocking the Heart of Healing, Bridget has coached not only people stumped or sidelined with health challenges, but also business leaders, multinational corporation owners, and business owners in the middle of negotiating multi-million dollar deals on how to use their heart-mind-body connection for peak performance and for optimal, powerful, heart-centered outcomes. She has an international Skype and phone consulting practice teaching people around the globe how to apply Unlocking the Heart of Healing principles to transcend limits and unlock their highest physical, mental, and spiritual health.
The ACT Vision
A Community of Transformation (ACT) is a nonprofit educational organization dedicated to transformation in individuals, communities and the earth. We strive to integrate mind, body and spirit to achieve peace, harmony and wisdom.
Our Vision – An inspirational, heart-centered community that nurtures profound transformation.