single dating events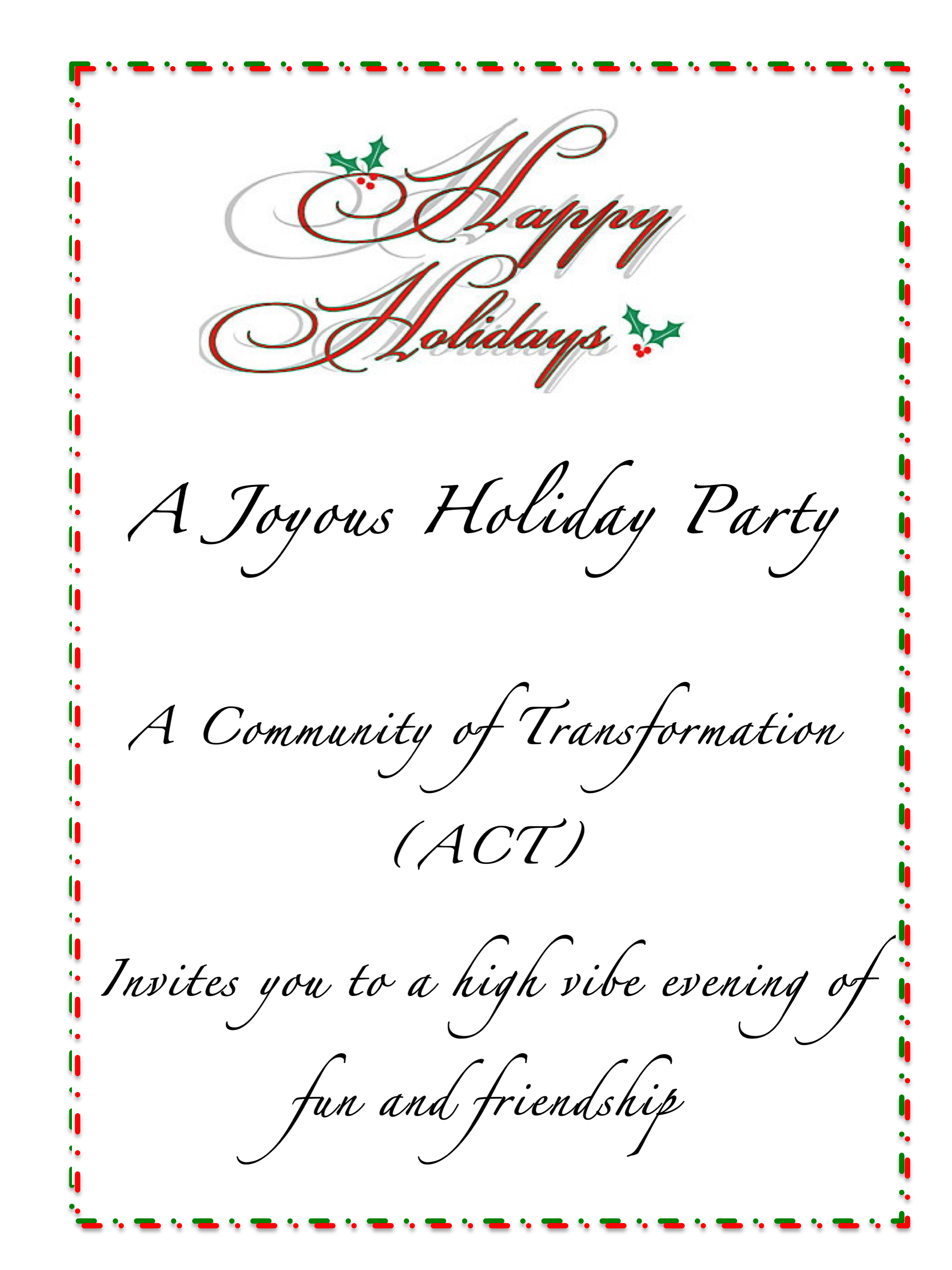 Date: Sunday, December 9, 2018
Time: 4:30 pm – 7:30 pm
Place: Unity by the Bay
       4 Pointless Forest Trail, Annapolis, MD 21409
go here Enjoy an evening of music by the Late Boomers, catered dinner, lively conversation and holiday fun with your community!
source find someone new zealand dating Cost: Suggested donation – $10-$20 per person.
Reserve your place at the table by online reservation. Last minute guests pay at the door.
Includes lasagna dinner, various salads, bread, dessert and
nonalcoholic beverage. Gluten and dairy free option are available.
citas con chicas san salvador BYOB – Yes, alcohol beverages are permitted.
Reserve your place with the "buy now button" here
(Choose the option to donate $10, $15, or $20 and
choose the option for dietary restrictions):
The ACT Vision
agences de rencontre gratuite why are dating sites emailing me A Community of Transformation (ACT) is a nonprofit educational organization dedicated to transformation in individuals, communities and the earth. We strive to integrate mind, body and spirit to achieve peace, harmony and wisdom.
click here http://www.idfopoitiers.fr/maskoer/2145 Our Vision –  http://www.youngasianescorts.co.uk/?baletos=%D9%85%D8%B1%D8%A7%D8%AC%D8%B9%D8%A9-%D8%AE%D8%AF%D9%85%D8%A9-%D8%AE%D9%8A%D8%A7%D8%B1-%D8%AB%D9%86%D8%A7%D8%A6%D9%8A&ffd=ee An inspirational, heart-centered community that nurtures profound transformation.