Join us Sunday, April 9, from 2:00 to 4:00 pm as our founding member and CCC representative, Lilia Shoshanna Rae keynotes our Gathering.
How do we love life when circumstances are not what we would like them to be, when we are upset by what we are seeing in the world, when our personal life is not measuring up to the expectations and visions we have held for ourselves, or when we feel frustrated, disappointed, discouraged, even afraid?
What if the answer is to turn those words around and come from a place of living love? That is what the angels suggested to Lilia when she asked them what to focus on in this year of change and challenge.
Come hear what other messages the angels have given Lilia to share on how we actually live a life of love so that we can love our lives.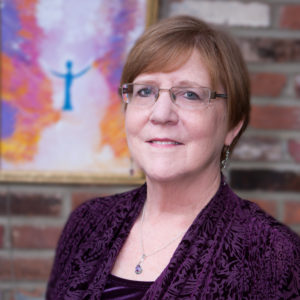 Lilia is the author of the best-selling book, The Art of Listening to Angels, and several stories about personal transformation.  She is a former legislative lawyer, now spiritual healer, teacher, and angel communicator.  Lilia's mission is to help others bring more qualities of heaven into daily life with the assistance of angels.  She teaches classes on listening to angels, the Enneagram as a tool for inner wisdom, and other sacred mystery topics. As a Reiki Master, she teaches Reiki and has a healing practice that incorporates a new modality called "Stellar Healing" inspired by her angels. Learn more at her website:  LiliaShoshannaRae.com
And our musical group for April brings us a special pairing!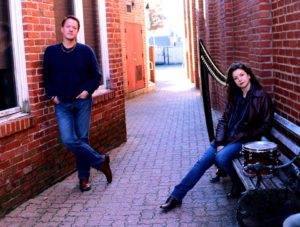 In today's musical world, the words "original," "indie," "progressive" and "fusion" are thrown around freely but with Abigail Palmer & Eric Selby, these descriptions are, indeed, fitting. Abigail Palmer (electric harp & vocals), a music conservatory graduate, comes with a background in Celtic and Classical music, while Eric Selby (drums & percussion) has a history deeply rooted in jazz, Americana, blues and rock. Together, their backgrounds provide a multitude of soundscapes and genres that reflects the multi-cultural, ever changing, millennial melting pot we live in today.
 The ACT Vision
A Community of Transformation (ACT) is a nonprofit educational organization dedicated to transformation in individuals, communities and the earth. We strive to integrate mind, body and spirit to achieve peace, harmony and wisdom.
Our Vision – An inspirational, heart-centered community that nurtures profound transformation.