The ACT 2018/2019 Program Year begins Sunday, September 9, 2018. Our theme for the year is Energy-
What is it? How do we work with it? How is it related to our health and well-being, our evolution?
These and many questions will be addressed by our initial Panel Discussion during our September Gathering. Stay tuned for more details coming soon!
The ACT Vision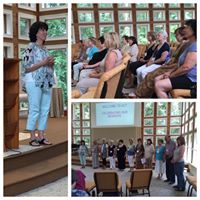 A Community of Transformation (ACT) is a nonprofit educational organization dedicated to transformation in individuals, communities and the earth. We strive to integrate mind, body and spirit to achieve peace, harmony and wisdom.
Our Vision – An inspirational, heart-centered community that nurtures profound transformation.