When: Sunday, May 16 from 2:00 to 4:00 pm
(Note: new date and time; watch your emails for the Zoom link)
"Oneness: Detaching from What is in the Way" with Gary Van Warmerdam
We all have stories in our heads. In spite of them being mostly unnecessary, and often untrue, there is the busy chatter. The cacophony of these narratives interferes with feeling peace,  calm, and happiness. The attachment to these stories that pollute our inner world can be changed and the stories dissolved. The common intent of spiritual traditions around the world has been to free human beings from their suffering and experience peace, love, and happiness that is available to all. The path to this transformation has always included transforming the narrative stories in your mind.
Are you ready to:
Understand how and why those emotional stories in our heads are stuck there, and how they can be released?
Become aware of how your mind gives you a false feeling of identity?
Experience self as consciousness with a detached separation from the mind?
Change your mind with a compassionate calm perspective?
Together we will take a Dreaming Journey and experience our Self as a consciousness separate from the mind's version of identity. 
Bio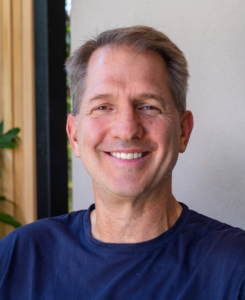 Gary's formal training began in 1994 with an apprenticeship to Miguel Ruiz, author of the book, The Four Agreements. Ruiz is a medicine man (Nagual ) from the Toltec lineage of Mexico.  He is also a medical doctor. For ten years Gary attended Miguel's major trainings, and spiritual intensives to places around the world, including Teotihuacan Mexico and the pyramids of Egypt, exploring spiritual practices. In 2001 Gary began sharing through apprenticeships and coaching, the practices and common sense to transcend the stories that cause us suffering. Gary is the author of MindWorks: A practical guide to change thoughts, beliefs, and emotions. More articles, podcasts, and an online course are available at: www.PathwayToHappiness.com
The ACT Vision

A Community of Transformation (ACT) is a nonprofit educational organization dedicated to transformation in individuals, communities and the earth. We strive to integrate mind, body and spirit to achieve peace, harmony and wisdom.
Our Vision – An inspirational, heart-centered community that nurtures profound transformation.