Vision
A Community of Transformation (ACT) is a nonprofit educational organization dedicated to transformation in individuals, communities and the earth.  We strive to integrate mind, body and spirit to achieve peace, harmony and wisdom.
Our Vision – An inspirational, heart-centered community that nurtures profound transformation.
Society is undergoing a fundamental transformation in the way it views the world and our role in it. A new world view is unfolding and it is our goal to assist individuals as they open to this new reality, shifting from a material and limited world, to an interconnected world of relationships, rich in meaning, and alive with consciousness and spirit.
This evolving scientific understanding of the Universe encompasses the potentials and powers of consciousness including: perceptions, beliefs, attention, intention, and intuition. These new understandings give us a solid framework for creating our lives, playing an active role in attracting what we want. This framework also underscores our significant role in creating the future of the planet and, ultimately, the universe.
ACT meetings are open to all. If you know of others who share our vision, please invite them to attend also.
* ACT is an approved 501(c)(3) tax exempt organization (effective 9-17-2001).
Background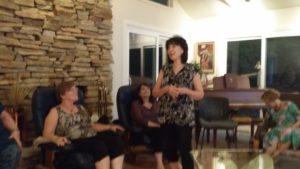 In February 2001, over 100 people responded to Linda Roebuck's vision that she advertised in a newspaper and started a process that became an organization we know as ACT, A Community of Transformation (formerly A Center of Transformation).
The process that is at the core of ACT is a combination of visioning, discernment, and consensus in sacred space. It was through this process, using these tools, that we first chose the name of ACT. It is through this process that we continue to make decisions for ACT through its board, the Co-Creation Council.
During 2007, as we reached out to more people and other organizations, it occurred to a number of us that it was time to take another look at our name. The members of the Co-Creation Council took the idea of a name change into discernment and reached a consensus to propose a slight change in the name to better reflect how we have evolved.
The name change substitutes "Community" instead of "Center", for it is being in community and how we are together, locally and globally, that is more representative of the organization's essence. The name change keeps the acronym ACT because we feel a general resonance with it.
Just as our core focus is about transformation, as an organization we choose to be willing to transform as we open to the truth of what we are about. We hope you resonate with the name change. In any case, we welcome your feedback.
Revised 10/27/2015
Co-Creation Council
ACT's Board is called the Co-Creation Council (CCC) and consists of up to twelve members.
2022-2023 Co-Creation Council membership is currently:
Francie Boyce
Alison Cullinane
Vicki Fearey
Amy Frondoso
Scott Lepthien
Lilia Shoshanna Rae
Carol Robbins
Ed Roebuck
Linda Roebuck
Hardnett Seven
Richard Bredeson is the Webmaster and Tech Support Staff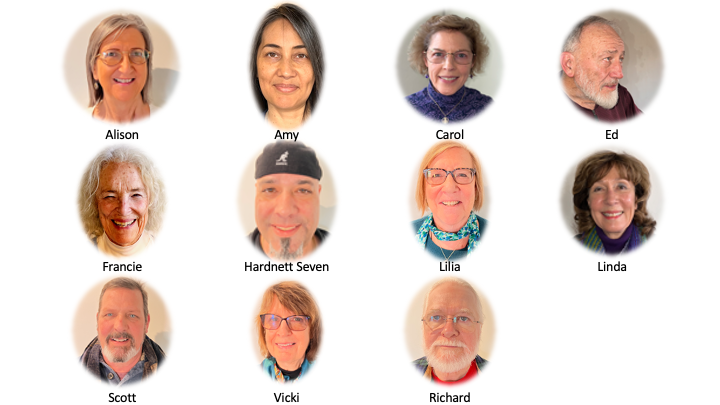 Sponsorship Information
Learn how to sponsor study groups, courses and workshops in partnership with ACT!
Link to information and application form
Corporate Documents
Contact
Mail:
ACT
PO Box 1394
Severna Park, MD 21146
Email:
[email protected]