This is a special page published for ACT Members only as a service and benefit for our members. Please refrain from sharing the link to this page and any links to the recordings.
Recordings are available via the ACT YouTube channel. Links are posted here in most recent Gathering order.
January 2021 Gathering: The Art of Quarantine and Seclusion with James Twyman
Most of us have never had to confront the challenges and benefits of seclusion but the pandemic has forced us to look at ourselves and relationships in new ways. Nearly six months ago James Twyman took a vow to live temporarily as an anchorite, a medieval tradition that has not been practiced for hundreds of years. Alone in his tiny enclosure in Ajijic, Mexico, James has had the opportunity to dive into the depths of his soul and discover what it means to live a life of contemplation during this difficult time. Here is the recording of his talk for ACT on January 10, 2021:
December Gathering:  An Evening of Consciousness in Concert, with Bob Sima and Shannon Plummer. 
Bob Sima – a musician, mystic, teacher – is to music what Wayne Dyer and Eckhart Tolle are to books and Rumi is to poetry. He has been called "Eckhart Tolle with a guitar". He is a troubadour, a guide, and a musical mystic offering the soundtrack to your inner work. He is joined by his wife, a dynamic vocalist, Shannon Plummer. Together they truly are a dynamic duo.
The evening was filled with songs to lift your spirits as we move toward the New Year.
Donations/Love Offerings can be made directly to Bob and Shannon at www.wherethelightgetsin.us
CDS, digital consciousness courses and other inspiring spiritual tools can also be purchased online.
November Gathering: Embracing Oneness through the Mystical Union with Your Divine Self, with Anümani Santos, Modern Day Shaman:
In ancient times, we walked upon this Earth as Masters of Light. The time has arrived for us to remember more deeply that which we have always been and will always be, Beings of Light unified as one through our Divine Heart. This pathway of Christ Consciousness through relationship to DIVINE SELF, the pathway of the mystic, opens the doorway to a deeper transformation and preparation for the grid of Soul Love we are anchoring through our Divine Hearts on this Earthly plane.
We will begin this gathering through a discussion on mystical union and give participants an opportunity to engage in dialogue on their own experiences related to the mystic within. We will then move into an experiential transmission and activation where participants will learn a simple exercise on how to connect with their own Divine Self. Immediately moving into a Sound Transmission and Activation through channeled words, sounds, vibrations, lyrics, and light language to anchor this energy into the Light Body of those participating. We will end the session with a Q&A so participants can ask questions and share their experiences with the group.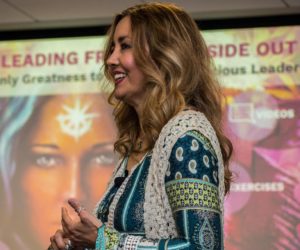 Anümani Santos, Modern Day Shaman, is an artist, award-winning author, channel, coach, and spiritual teacher who enriches audiences with her powerful channeling and transformational presence, opening hearts and inspiring minds to new possibilities and a deeper knowing of who they really are.
She is a contributing author to the anthology Pebbles in the Pond, Wave 4, and international bestselling author of Unmasking Your Soul: A Transformational Journey of Truth, Light, and Healing (Book 1). She is the forthcoming author of Unmasking Your Soul: Activating the Sacred Mysteries of the Divine Heart (Book 2). Visit her website at:  www.AnumaniSpeaks.com.
Anumani's recordings are in two parts: the first part is her introduction and description of her process; the second part is the transmission itself.
October Gathering: Unity through the Acceptance of Diversity, with Christine Page, MD.
Many who attended our October ACT gathering asked us if a recording would be available.  It was that good!  If you missed it or want to hear it again, you now can access the recording and see for yourself.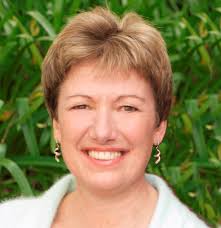 Dr. Christine Page gave an amazing presentation full of information, inspiration, and supportive meditations. 
Here's how Christine described her talk: We're in the midst of one of the most powerful transformational periods in our history. Such times of turmoil & uncertainty were predicted by our ancestors thousands of years ago to herald in years of peace, compassion and unity for humanity.  Such unity is not fashioned after Piscean qualities but follow the Aquarian ways where all are seen to bring distinctive values to their community. Our starting point is to be able to acknowledge the diversity within ourselves; man know thyself. Only then can we respect and love unconditionally, the beauty and uniqueness in everyone we meet.
We have posted the recordings in three parts on the ACT YouTube channel for easy access; Part 1 is 45 minutes and goes through the first meditation. Part 2 is 34 minutes to the end of her talk. Part 3 is the closing meditation, 8 minutes.
Here are the links: