Using Your Voice to Elevate Your Spirit to Higher Ground, with Anümani Santos, MBA & Modern Day Shaman
September 12 @ 2:00 pm

-

4:00 pm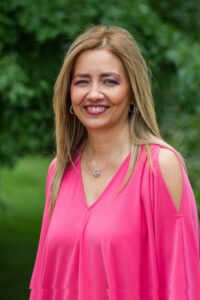 Since ancient times, Mystics, Indian sages, Gnostic Christians, and many other spiritual seekers have sought and practiced spirituality through the power of the VOICE.
When we're able to drop into our Pure Heart (the gateway to our divinity and unity consciousness), that which is spoken, sounded, chanted, hummed, and sung is experienced more deeply in divine partnership with our Soul, creating a field of healing, grace, and evolution. Master Healer and Teacher, Yeshua (Jesus), reminds us that we are all capable of calling forth (speaking into BEing) that which already exists within the pureness of our Heart, Soul, Spirit, and Body. When we do this for ourselves, we not only lift ourselves, but also lift humanity to higher ground.
In this gathering, Anümani will channel a teaching from her guides (Ishtar and other ascended beings) on how to use the voice to elevate the spirit to higher ground. We will then move into a channeled transmission and activation where participants will have an opportunity to open their Heart to Throat channel more deeply and release what's in the way of a deeper expression of their Soul's voice. We will then break participants into small groups to practice and support one another in using their Soul's voice to lift each other to higher ground/higher vibrations. We will end the session with a Q&A so participants can ask questions and share their experiences with the group.
Anümani Santos, MBA and Modern Day Shaman, is a sought-after spiritual teacher and leader who channels powerful activations, delivers talks and workshops, that empower transformational leaders, changemakers, creatives, healers, and messengers to unleash their Soul's genius and show up in the world as their most brilliant and authentic self.
She is a bridge to the Soul and a vessel for many ascended beings (Angelic, Galactic, and Earthly) that channel healing sounds, light language, and activations that work on the cellular level to bring forth healing, awakening, and evolution. One of her greatest gifts is as an activator of the Christ Consciousness.
Anümani is the international best-selling author of Unmasking Your Soul: A Transformational Journey of Truth, Light, and Healing (Book 1) and contributing author to the award-winning anthology, Pebbles in the Pond: Transforming the World One Person at a Time (Wave 4). She is the forthcoming author of Unmasking Your Soul: Activating the Sacred Mysteries of the Divine Heart (Book 2). Visit her website at: www.AnumaniSpeaks.com.