"Unlocking the Heart of Healing" with BRIDGET HUGHES, M.Ac., L.Ac., NBCCH, and the Music of Bob Sima
January 11, 2015 @ 2:00 pm

-

4:00 pm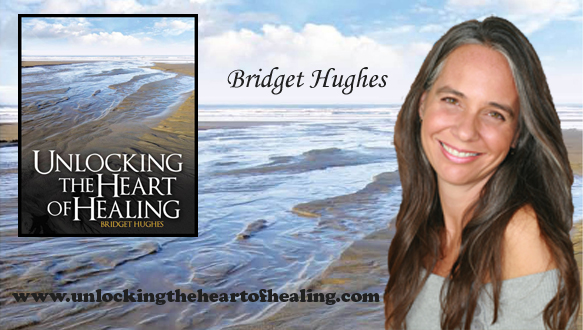 What an Empowering Way to begin 2015!
We are delighted to begin the New Year with a fascinating program by Bridget Hughes, one of our most requested speakers
 Unlocking the Heart of Healing
BRIDGET HUGHES, M.Ac., L.Ac., NBCCH
Author, acupuncturist, clinical hypnotherapist and qigong instructor Bridget Hughes will share keys to unlocking dormant and often neglected resources for healing. Bridget will share uplifting stories and consciousness changing practices utilizing the HeartMindBody connection. Leave old mindsets and limiting paradigms behind and unlock your heart of healing!
Bridget is the author of "Unlocking the Heart of Healing".  She is a licensed acupuncturist and co-founder of Healing Point LLC in Severna Park, and of Healing Point Acupuncture and Healing Arts in the Cancer Resource Center at the Medical Pavilion of Howard County General Hospital/Johns Hopkins Medicine in Columbia, Maryland. She was named a 2010 and 2011 Favorite Doc in Chesapeake Family Magazine.
Once a child patient with Cerebral Palsy at the Kennedy Krieger Institute herself, Bridget healed beyond what was considered possible and went on to present Grand Rounds at Kennedy Krieger in 2002.
She has been interested for over 20 years in the intersection of health, wellness,
brain science, energy arts, quantum physics, psychology, and peak performance. Her passion is to help clients, students, and patients to unlock peak health, peak performance, and a peak state of heart.
The wonderful Bob Sima is our special music maker this month. He will bring us more healing with his songs.

Here is his Music Mission:
Bob Sima is a dynamic singer-songwriter, performer, storyteller, speaker, servant of humanity, workshop and retreat leader, meditation and breathwork facilitator, and creative collaborator. His mission statement clearly articulates his intentions for his music:
"I come with a crystal clear divine purpose. With utmost and sacred devotion, I encapsulate – in song – my interpretations of the ancient, timeless wisdom of the ascended masters and of the contemporary teachers I meet in this life. Each and every song I birth begins as my personal conversation with Source, delivered as life lessons of spiritual growth, transformation, and expansion of consciousness. I share this gift to soften the hardest of hearts, widen the narrowest of smiles, loosen the tightest of grips, lighten the heaviest of loads, and thin the thickest of walls of as many souls as I can possibly reach. All for the greater purpose of lifting as much light and consciousness into this world at this time in human evolution when it is so called to be done."