NEW ACT PROGRAM YEAR STARTS SUNDAY, SEPTEMBER 10 AT 2:00 PM!
September 10, 2017 @ 2:00 pm

-

4:00 pm
Another fabulous ACT program year
is about to begin!
We kick off 2017/2018 with
"Internal Advocacy as a Path to Self Love"
presented by Shawn Mahshie
We can all use a little more love, right? It begins with Self Love!
For our inaugural 2017/2018 program year, Shawn Mahshie will will introduce the 6 Pivotal Shifts of HeartMinding—a practical approach to harnessing mind and heart to return to a state of curiosity and oneness with self, others, and life as it unfolds. In her open accessible way, Shawn guides you through the hands-on experience of becoming the curious compassionate caretaker of the parts of you that are still under the spell of anxiety, anger, or alienation, even after a lifetime of deep spiritual practice. Via a short experience of her Wheel of Self-Love and The Work of Byron Katie, Shawn demonstrates why accessing a state of sweet Self-Solidarity brings such rapid and lasting relief from stubborn pain points and tenacious survival scripts to those who study her work.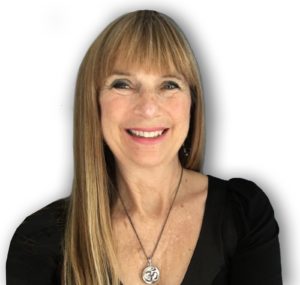 A Certified Facilitator of The Work of Byron Katie, Paradigm Shift Coach, and Published Author/Advocate, Shawn Mahshie is known among her clients for facilitating on a deep and fearless level, with warmth, compassion, humor, and effectiveness.  In addition to her online and in-person Radical Relationship Relief Bootcamps, Symmetry of Self-Love Mastermind and Mentoring experience, and Shift-of-a-Lifetime private coaching, Shawn presents on stages around the world, as well as in-person at Light Landing, her peaceful waterfront acreage on the Chesapeake Bay near Annapolis, MD. Here she hosts retreats, sold-out with both newcomers and the dedicated repeaters who come back for the sweet camaraderie and dependable shifts that are the hallmark of her work. She is currently writing her newest book, The Reliable Symmetry of Happiness: The 'Missing Peace' We Were Never Taught.
And we are pleased that Ruth Capobianco is returning to inspire us with her music!
Ruth is a multi-faceted talent.  In addition to holding a Bachelor's Degree in Music Education, Ruth is a performer, musical director, Voice-over artist, creator and instructor. As a musician, Ruth has had an extensive vocal performing career appearing as a soloist and/or member of many professional, community and church groups along the East Coast.
In addition to concert work, Ruth's stage credits include "Little Shop of Horrors," "Dames at Sea," "The Gilbert and Sullivan Reviews," and "Hello Dolly."
For more information, please visit her website at www.collageofvoice.com.