Robin Gilmore and Lauren Kelly Washington present: "Transformative Dance"
February 10 @ 2:00 pm

-

4:00 pm
Robin Gilmore and Lauren Kelly-Washington present an afternoon of awareness and joy in the physical realm.
Come into your body and feel what it is like to always «be home» through somatics and the awareness arts.  Internationally known choreographer and Alexander Technique teacher Robin, will guide participants in gentle, fluid movement to awaken sensory awareness and our relationship to our surroundings. Even a simple action such as walking can bring insight and enjoyment.
Lauren will seamlessly meld with Robin's somatic movement by inviting us to tune in to inner and outer rhythms via balanced guided movements influenced by, BliS Moves™  which draws from a variety of somatic movements & ethnic dance.  It is our intention that you will emerge from this experience with a sense of confidence, joy and being grounded.
Come and join us to feel the energy of joyous movement and music, to ground your energy in your body, and to increase your awareness of your inner senses.
BIOS: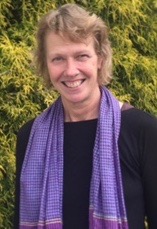 Robin Gilmore, MFA, ATI, is a senior teacher of the Alexander Technique based in Annapolis, MD. She has taught around the world, helping clients of all ages and abilities to improve their coordination and perception. Her long career as a dancer has been sustained thanks to the AT approach of ease and efficiency. Robin is the author of What Every Dancer Needs to Know About the Body (GIA Press).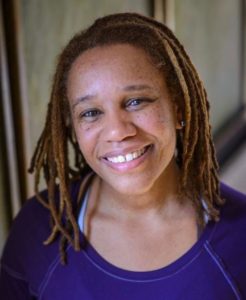 Lauren Kelly-Washington is founder of BLiS* Moves™ *(Body Language is Somatic), which draws from a variety of somatic movements & ethnic dance. Lauren has taught music and movement nationally in studios, arts camps, and retreats for a variety of ages, abilities and economic backgrounds. Lauren has a reputation as an open and loving teacher who is gifted in the art of inviting her students to explore their joy and full potential. Musically she has performed solo, and with ensembles – including an a capella wormen's group and a African soukous band. Her solo CD, With Open Arms, explores a range of genres.