Our Next Gathering is schedule for May 21 at 2:00 PM: "A Perspective on the Art and Science behind Transformation" with Scott Lepthien
May 21 @ 2:00 pm

-

4:00 pm
Our program year continues May 21, with our theme:
Love Builds Bridges: Finding, Knowing, Being Your Deepest Self
Please note we are gathering on the 3rd Sunday in May so we can all enjoy Mother's Day on May 14.
Also, please note for Scott's presentation there is a chart he will use.
For those on Zoom you can download the chart AT THIS LINK
Our May speaker is Scott Lepthien, our CCC member and treasurer! His talk: "A Perspective on the Art and Science behind Transformation," will highlight:
How science supports and brings new possibilities to transformation
How different ideas support and maybe change the path to transformation.
We will come away with:
Understanding how science supports our transformation
Knowing the elements for transformation and how to use them
Identifying missing pieces from the transformation process
Realizing there is no one path to transformation and in fact it requires many paths to transform.
BIO in Scott's words: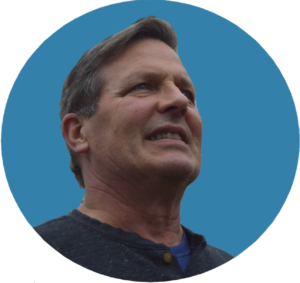 As a "normal" human I was asleep for many years. I had told myself as a teenager I would not let this happen.  But with family, work and marriage and all my societal programming,  that is where I ended up.  Numbing myself with whatever was available.  It took a painful personal life event to wake me up. This is often what wakes a lot of people up.
This is where I started my work over 13 years ago.  Finding ways that make sense to me to be able to transform my thinking and how I show up in this world.  I continue to explore this process with vigor.
I have struggled with faith that did not have substance behind it. I needed to understand both the spiritual side of change and the science that supported it.  This has brought me to a path of continual learning.
I have trained under one of the three original Certified teachers of the Four Agreements, Gary Van Warmerdam. I am a certified Personal Mastery Coach trained by Jeromy Bellotti and Krystal Romero. I have done extensive reading and study of subjects pertaining to transformation and continue to do so.
Also joining us to bring us into resonance is local Annapolis musician, Laura Kucine.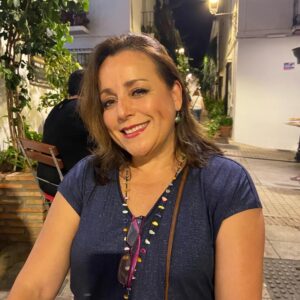 Born and raised in Chile Laura learned to sing and play guitar by ear by listening to Chilean and American folk music on the radio or tapes. She grew up singing harmonies in church and developed a love affair with any kind of melody that involve group harmonies. She considers herself a folk / ballad interpreter and thrives on music and lyrics that have an historical meaning and touch your heart and soul. Lately she has been digging into Brazilian /bossa nova style…stay tuned!!
Find us at Unity by the Bay or on Zoom
May 21, 2023, at 2:00 to 4:00 PM Eastern
4 Pointless Forest Trail
Annapolis, MD 20409
Note: the Zoom link is sent by email to Subscribers
Related Events