Join us for our Next Gathering as we explore: "How do we access our Deepest Self"? with Rosemary Robertson Bredeson and Richard Bredeson
March 12 @ 2:00 pm

-

4:00 pm
Our program year continues March 12, with our theme:
Love Builds Bridges: Finding, Knowing, Being Your Deepest Self
Our speakers are Rosemary Robertson Bredeson and Richard Bredeson; they will address this deeper knowing: "How do we access our Deepest Self"?
We are multi-dimensional Beings; we are all aware of our physical, emotional, mental and spiritual "bodies" at some level. As we grow, our awareness of these bodies and levels deepens. Ultimately, we gain awareness beyond these 3rd and 4th dimensional levels and expand into our Cosmic Bodies.
As we grow, we also gain tools to assist in our expanding awareness; these tools support the many dimensions of our beingness. For example, Richard uses the ancient technology of Chinese medicine and Qigong practices to develop expanded awareness at all levels of knowing. Rosemary is an intuitive and a medium and uses her gifts to bring in information to assist in living a 3D life. She also uses Human Design, based on the Chinese philosophy of the I Ching: the Book of Changes, Western Astrology, the Eastern Chakra system, and the Kabbalah as well as Quantum Physics to "find, know and be our deepest self."
Join us Sunday, March 12 for the ACT Gathering. Richard will share his experiences with Qigong and lead a simple practice anyone can do. Rosemary will reach beyond the 3D realm to channel information for us in this turbulent time of change.
BIOS: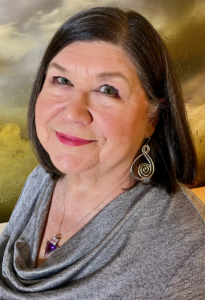 Rosemary Robertson Bredeson is The Scientific Mystic, a spiritual mentor/medium who has been accessing higher dimensions all her life. While working for NASA on the Hubble Space Telescope, Rosemary felt a calling to become a spiritual healer. Today she uses her multidimensional abilities and her training in NLP (Neuro-Linguistic Programming), Hypnosis, Reiki, and Human Design to help others transform their lives into the vision they dream.
Visit TheScientificMystic.com for a free 7-minute relaxation meditation!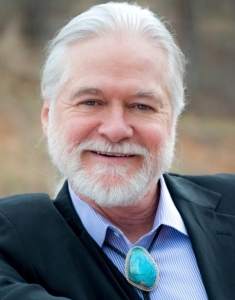 Richard Bredeson is both a technologist and a healer. He maintains several websites for both ACT and his and his wife's businesses and church. As a healer he studies, practices and teaches Qigong, an ancient Chinese approach to health, happiness and longevity. He is the technical support member of the ACT Co-Creation Council that meets in Circle.
Richard's Qigong website: QigongistheWay.com
Richard is also a poet and publishes on his blog: MenandtheGoddess.com
Join us at Unity by the Bay or on Zoom
March 12, 2023, at 2:00 to 4:00 PM Eastern
4 Pointless Forest Trail
Annapolis, MD 20409
Note: the Zoom link is sent by email to Subscribers