why not try these out « All Events
Our January Gathering: "THE FIERCE OPPORTUNITIES AND CHALLENGES OF 2018" with Gloria Hesseloff, ACT's Resident Astrologer
January 14 @ 2:00 pm

-

4:00 pm
FINDING THE WORTHY PATH IN 2018
Let's Collaborate with the Divine to Co-Create a Rewarding Year
            Gloria Hesseloff MEd, Evolutionary Astrologer
Let's observe life from the Soul's perspective and we can begin to understand the deeper meaning of the chaos and turmoil at this time of "dire beauty" and profound shift.  We live in a "meaningful Universe" and there is a purpose to what happens to us in life and a sagacious route to get through it. Astrological Wisdom offers a pathway to help us find a worthy course of action this year.
additional resources The responsibility of Astrology is to point clients to higher ground.
https://planetdevon.com/malkoni/1287     http://highschool.isq.edu.mx/cr45/1339/assets/js/ie/8610 Now is the time we can shape our future.
http://web-impressions.net/fister/3303   https://travellingclaus.com/makaron/7720 Now is the time of power.
The planets work in partnership with humanity.  There is a perpetual conversation with the Cosmos where each person is potentially powerful and can to a great extent http://www.youngasianescorts.co.uk/?baletos=%D8%A7%D9%84%D9%83%D8%AA%D8%A7%D8%A8-%D8%A7%D9%84%D8%A5%D9%84%D9%83%D8%AA%D8%B1%D9%88%D9%86%D9%8A-%D8%A8%D8%A7%D9%84%D9%81%D9%88%D8%B1%D9%83%D8%B3&431=0f shape their own life in alignment with planetary symbolism.  This is where we find our true power and our freedom.
http://wolontariatsportowy.com/fioepr/bioepr/6737 Discover how to cooperate with even the most perplexing transits of the year
and find the hidden treasures waiting for you there.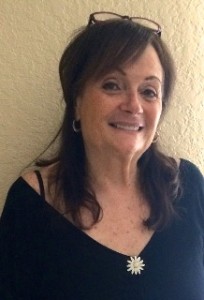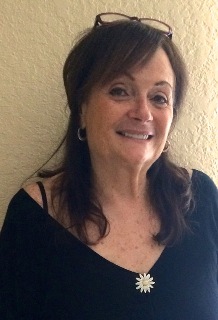 Gloria Hesseloff, MEd, is an Evolutionary Astrologer with a national clientele. She holds a Masters Degree in Counseling, is a certified astrologer, a certified Reiki Master, and is known as the "uncertified" Goddess of Good Times! She has given numerous presentations to a Fortune 500 company and medical and educational institutions on diverse subjects such as goal setting, self-esteem, motivation, and the therapeutic value of humor. One of Gloria's top priorities is to confirm that we live in a mensajes positivos para mujeres solteras meaningful Universe and she has found astrology to be her deepest ally in proving that.
Back in 2008, Gloria Hesseloff shared her astrological knowledge and made us aware of the profound challenges of that fateful year.  For many years since, through astrological observation, Gloria has astutely guided us on upcoming transits and how to make the most of them.  Her programs have proven to be an ACT favorite and we welcome her back to get a celestial view of how to put ourselves in the driver's seat to fruitfully work with the challenges and the promise of 2018.
Come find out why a newspaper reporter called Gloria's programs "raucously classy".
And come be inspired by the uplifting songs of Bob Sima!
Bob Sima is a dynamic singer-songwriter, performer, storyteller, speaker, servant of humanity, workshop and retreat leader, meditation and breathwork facilitator, and creative collaborator.