October Gathering: Overcome Fear and Learn to Move into Life's Flow, with Andria Corso and Music by Megon McDonough
October 9, 2016 @ 2:00 pm

-

4:00 pm
Our 2016/2017 program year continues:
Based off her book, Fear to Flow, Andria Corso will talk about the false fears that keep us stuck and struggling through life, how to know if you're letting false fears control your behavior and decisions, and a process to move through and overcome the fear. These things will help you stop allowing fear to control you and instead, let your life unfold perfectly.
Participants will learn:
How to discern real fear from false fear and know if you're living in false fear.
How to move through fear so it can stop driving your decisions and your life.
How to live life in the flow and why this is so important to us as individuals and a society.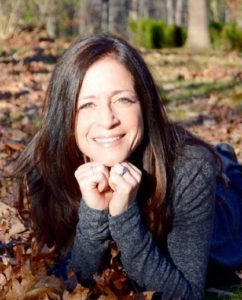 Andria Corso is an award winning Life and Leadership Coach with 20 years' experience working with clients to develop leadership skills, develop themselves, advance their careers and businesses, and create whole-life success. She has worked with hundreds of leaders within mid-size and fortune 500 companies and government agencies and is an expert in executive coaching, personal development, career development, leadership development, and career transition coaching.
Andria is currently the Owner of AndriaCorso & Co., a life, business, career, and personal development-coaching firm that specializes in helping individuals reach their highest potential.
Andria is also a bestselling author of Fear to Flow: How to Give Up Your Struggle and Allow Life to Unfold Perfectly. This is her third book and is about how to stop allowing false fears to control you and instead, step into living in the Divine flow of life. Andria is a lover of all things nature, animals, hiking, running, and is a bit of a fitness junkie. She currently resides with her husband, two dogs and two cats in Amissville, VA.
And our music for the October gathering is offered by the vesatile and talented Megon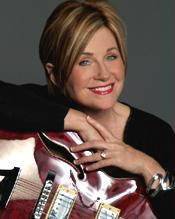 McDonough, best known for her work as an inaugural member of The Four Bitchin Babes along with Christine Lavin, which allowed Megon's wit and folk sensibilities to comment on the ups and downs of everyday life. Perhaps not surprisingly, she is also an accomplished comedic actress having appeared in numerous theater productions including, Pump Boys and Dinettes, Beehive and a box office record-breaking starring role in Always Patsy Cline. She, in fact, classifies her music as folk/cabaret, citing her love of theatre and jazz as the reason for the unusual mix. She was inspired to play the guitar and sing after watching The Beatles on Ed Sullivan and wrote her first song at age eleven. (Folk lovers may remember a 17-year-old Megon opening for such acts as John Denver, Steve Martin and Harry Chapin in the 70's.). Ever since, her mantra, "Live to Sing and Love to Sing" has guided her artistic evolution. This Renaissance Woman is also an accomplished motivational speaker in her spare time. Her Website offers more detail.
Have you renewed your memebership for the new program year? You may renew online right here on the website: renew now