November Gathering-A week early: Bridget Hughes returns with a new program: Unblock and Unlock Heart-Mind-Body Resources and Heal
November 5, 2017 @ 2:00 pm

-

4:00 pm
Please Note: We are moving the November gathering up by one week to make way for "Illuminate Annapolis" which is returning to town on November 12.
Unblock and Unlock Heart-Mind-Body Resources and Heal
ACT is truly excited to have Bridget Hughes back with a new and even deeper presentation of her profound healing wisdom.  If you have seen her programs before, get ready because she will be presenting some awesome new information that she is so eager to share with all of us.
Unlocking new possibilities for healing requires that all three pivots of our Heart-Mind-Body connection dynamically interrelate with signals that awaken our latent capacities to heal. Bridget's work has been featured in Pathways to Virtuosity: Possibility Thinking magazine and she has received a Virtuoso Award from a multinational corporation for her innovative ways of helping clients authentically transform their inner state to thrive and heal. Join Bridget for stories that illuminate keys that have helped clients from a variety of situations and backgrounds to unlock dormant or unexpected healing forces and resources.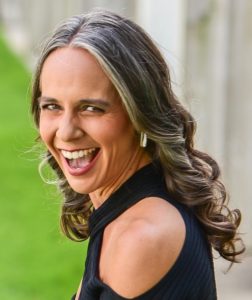 Bridget Hughes M.Ac., L.Ac., NBCCH is the author of Unlocking the Heart of Healing (Healing Point Press, 2014). She is an executive coach and corporate advisor, a wellness coach, owns two healing arts centers, is a licensed acupuncturist with a Master's degree from the Maryland University of Integrative Health, holds National Board Certification as a Clinical Hypnotherapist, and is a certified Qigong instructor. Using the foundational principles from Unlocking the Heart of Healing, Bridget has coached not only people stumped or sidelined with health challenges, but also business leaders, multinational corporation owners, and business owners in the middle of negotiating multi-million dollar deals on how to use their heart-mind-body connection for peak performance and for optimal, powerful, heart-centered outcomes. She has an international Skype and phone consulting practice teaching people around the globe how to apply Unlocking the Heart of Healing principles to transcend limits and unlock their highest physical, mental, and spiritual health.
We are also pleased that Dave Tieff will offer our music program:
Popular Indie artist Dave Tieff, gained notoriety in the 90s as the front man of the alternative band, Laughing Colors, based in Baltimore, Maryland. The band shared the stage with renowned alternative and rock bands like Live and Stone Temple Pilots during national tours that created a large and loyal fan base.
Although Tieff found great musical success, he battled with drug and alcohol addiction for years. After becoming completely sober, Tieff began channeling his energy into music and songwriting. His passion is evident in Tieff's incredible delivery whether it is on a stage, in a song, or during a speaking engagement.
In 2011 Tieff signed with indie music label KETS Records and recorded A Trip Into The Sun, a five song EP recorded and co-written with Grammy-nominated Kevin Kadish and Mitch Allan. "Time To Fly" the feel-good single from  the album was co-written by Allen who says, "I've been working with Dave for many years now and I can honestly say that this is his best material to date". It comes from such an honest place that I believe everyone can relate to it no matter where they are in their lives."