Next ACT Gathering, September 13 at 4:00 PM: Exploring Oneness: We Live In A Perfect Patterning With Rev. Dr. David Ault
September 13 @ 4:00 pm

-

6:00 pm
On September 13, ACT begins its 2020 – 2021 program year with a new theme – Embracing Oneness
ACT is thrilled to welcome Rev. Dr. David Ault to open the new year with his inspiring presentation you will not want to miss.
Exploring Oneness: We Live In A Perfect Patterning
With Rev. Dr. David Ault
Please note there are two hand-outs for this Session. They are PDF files you can print out in advance. Find them at these links:
Hand-out #1: The Alchemy of Worry
Hand-out #2:  The Worry Workshop
Rev Dr. Ault will discuss the deeper metaphysical concept of Oneness and the Universe as a Perfect Patterning. How do we resolve our perceptions of conflict if every facet of the Cosmos is perfect? Any effective exploration of Oneness will hopefully back us into a corner. There we can surrender our melodramas. There we can loosen the grip of our Identities and Attachments and there we can begin to know Oneness through the heart. 
Learn to develop a new awareness of triggers versus signals and a new understanding of the small "r" reality (microcosm) versus the capital "R" Reality. If Oneness is Reality, then where is our experience of it on our personal spectrum of awareness?
Participants will be given an applied practice to use. We will take a universal experience such as worry and create a paradigm in the narrative of its presence in our consciousness. This one tool, when practiced and embodied can alleviate much of our mental pain and suffering.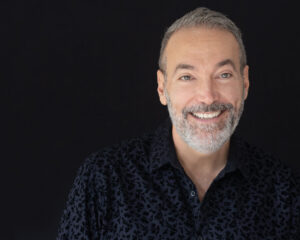 Rev. Dr. Ault is a thought leader, author and speaker who devotes most of his time to the non-profit he founded, Kaleidoscope Child Foundation, whose mission is to advance the lives of vulnerable children and their families worldwide through sustainable quality education, life skills training and freshwater initiatives. The Foundation serves 1000+ children annually through their schools in Cambodia and India, and educational scholarships for Guatemalan young women formally confined to slave labor practices.  One of our own ACT members, Chris O'Meara, serves on the board and has traveled multiple times in participating service projects.
He is a respected teacher, writer and columnist who has authored three books, including the award-winning The Grass is Greener Right Here and the bestseller Where Regret Cannot Find Me.
For over 30 years David Ault has been a prophetic voice in the human potential movement as an unwavering crusader for mindfulness, global literacy and social justice.  Whether through teaching, evolutionary coaching and keynote presentations, David's singular intention has always been in bridging our collective forgetfulness into our great collective reawakening.  As an award-winning author, leadership coach, and global education advocate, he loves leading through example and abides by the motto that people would rather 'see a lesson than hear one'.
Join us to hear David on Sunday, September 13 at 4:00 PM EDT.
Watch your email for the Zoom link.