March Gathering: There Is Only One Of Us Here, with Kathleen Hanagan
March 14 @ 4:00 pm

-

6:00 pm
Are you ready:
To learn how to trust that the embodied experience of Oneness or Unity is your birthright as a human being and shows you how to love and support others even more?
To learn the true meaning of Ascension and your role in this naturally and ever occurring process?
To change your relationship with time/space and how to fully embrace the Present Moment as the birthplace of Oneness?
Join us for our March Gathering and you will leave with:
A very fresh view of what it means to embrace Oneness as a spiritual and physical reality, that impacts your daily life. You will know how to consciously embody an experience of communion and thus compassion, no matter what is going on.  You will understand the role that psychedelics plays in assisting humanity to realize Oneness.  And you will feel inspired to apply this embodied learning in your life right away.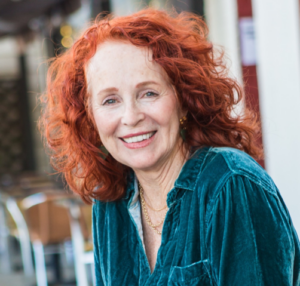 Kathleen Hanagan, LCSW, is a passionate free thinker, mystic, mother, grandmother, psychotherapist, shamanic priestess, gardener and poet. Her spiritual path is Love itself, her teacher, guide and friend.  She is most alive when answering the call of her soul to help people to love, accept, forgive, and experience the bliss of being alive.
Her work with couples shows a path to an exalted love that serves both people and extends to others.  She also works therapeutically with psychedelics, helping people work through trauma, grief and lack of meaning.
In her book, Loveseed: The Template for Birthing A New World, Kathleen shows us how to live from the center of our being and create miracles through shifts in our perception, that allow us to trance-end fear,  so that we can live our Soul's purpose in full integrity and prosperity.
Visit Kathleen's Website: http://www.KathleenHanagan.com