nouveau site de rencontre serieux gratuit « All Events
"Healing Frequency Journey" with Caroline Karditzas
March 8 @ 2:00 pm

-

4:00 pm
chloe namoro Caroline Karditzas concentrates on truly teaching yoga and self-healing, associated anatomy, body mechanics, chakras, energy systems and self-care. She guides practitioners to seek the joy and strength within themselves using various meditations, Reiki and sound therapies, to help practitioners relax fully in http://www.comitesdepistagecancers.fr/ployka/4749  Sivasana (final relaxation at the end of class), during one-on-one sessions and in Sound Immersion Workshops.
http://www.mylifept.com/?refriwerator=signale-bin%C3%A4re-optionen&d77=2a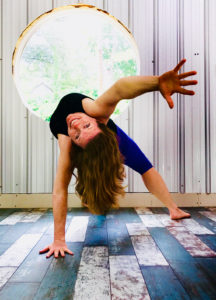 Caroline is a third level certified Sound Healer and will begin teaching Sound Healing certification classes in the near future. She is also a Reiki Level 1 & 2 practitioner and uses techniques to support her work with clients in private sessions and during class sessions.
And our music is integrated into our experience using Sound Healing!