January 2022 Gathering: "Get YOU Back: Turn Self-Sabotage into Self-Love" with Shawn Mahshie
January 9 @ 2:00 pm

-

4:00 pm
Welcome to 2022! Our Program Year continues into this new year on Sunday, January 9 with our theme for the year: Lifting Each Other Higher.
In this new year are you ready to:
Learn a way to end crushing cycles of regret, guilt, and self-criticism (shown to improve health, relationships, levels of confidence, prosperity, and happiness)?
Understand the roots and cost of self-hatred, partnering to discover self-compassion and safety around their own stressful situation?
Experience how to transform the lowest levels of consciousness (on David Hawkin's scale) into unshakable inner safety, self-advocacy, and unconditionality?
With Shawn's guidance we will:
Learn about the one thought behind all emotional pain.
See the innocence in reacting out of survival scripts we did not consciously create.
Recognize the 3 simple steps of the Wheel of Self-Love.
Join us to gain fearless faith in our own unfolding, trusting that what shows up is the only outcome that "should have" shown up, even in our most regrettable actions. See how each of us is doing the best we can in any given moment–given what we are believing—and that we did not consciously create the beliefs driving behaviors we later regret but can defuse errors in logic for the future.
BIO: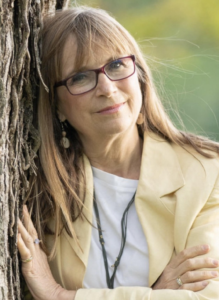 Shawn Mahshie is an internationally published author, retreat leader, spiritual mentor, and Certified Facilitator of The Work of Byron Katie, who has been called "a Master Coach of Master Coaches."  With a mission to end self-hatred, her warm, supportive, and deeply insightful retreats, courses, and multi-level mastermind groups turn regret, resentment, and self-sabotage into radical self-compassion, clarity, & unconditional thriving. A pioneer work in the field of Self-Solidarity, Shawn is the creator of The Wheel of Self-Love and other practical tools for compassionate self-evolution that yield a fearless win-win way of life fueled by self-love and service.

Our January Gathering will be a hybrid production:
In-Person at UBB
4 Pointless Forest Trail, Annapolis, MD 21409
(Note: masks are now optional.)
Or attend via Zoom:
Details will be emailed to everyone on our mailing list.