"Introduction to Cranio Sacral: Techniques for Self Help" with Denise Figueiredo
February 9 @ 2:00 pm

-

4:00 pm
We are in for a treat and some "real work" to help us heal on Sunday!
Here's what To Expect:
During this one-hour workshop, participants will:
Have a brief introductory overview of the Cranio Sacral System (CSS) and Therapy (CST).
Experience the potential life changing effects of the Still Point Induction: easy self-care CST technique to optimize brain and spinal cord function, enhancing the function of the brain and the entire body. This technique will assist with management of unwanted body pains, headaches, and stress, amongst other therapeutic effects.
As a Participant, you will leave with a sense of relaxation, general well-being and awareness of your power to heal yourself.
To have this valuable experience, please, dress comfortably and bring:
your water bottle
yoga mat or comforter
a blanket
two tennis balls (new or used) and a used sock
Denise Figueiredo, OTR/L, is an Occupational Therapist by profession who studied extensively with Carol Phillips. She has broad experience in neuro, sensory, motor perceptual development and rehab. She brings her passion of helping others heal by drawing from their inner wisdom to make transformation from inside out.

In 2007 Denise received the Brain Gym® International award for the Brain Gym® work implemented in Queen Anne's County Public schools. In addition, she was a recipient of the "2008 Exemplary Program Award" with the Maryland Occupational Therapy Association. Denise currently works in private practice in Annapolis – MD, providing integrative therapies and seminars for all ages.
And our music is offered by Sahffi:
Sahffi Lynne is an international singer/songwriter, musician and teaching artist who considers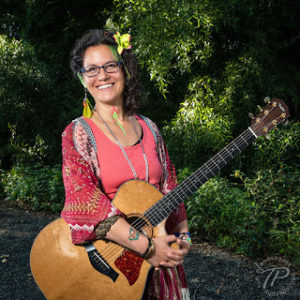 her music as medicine to open the heart and feed the soul.  Through her spirit-inspired performances, she connects hearts throughout the world with her channeled original songs.
As an international singer/songwriter, Sahffi claimed a #1 hit in 2010 entitled "Summer Breeze" in South Africa with producer N'Dinga Gaba, plus a #1 download "Live 4 Now" on Traxsource as a member of the international house group t3N. She also has worked with many producers from around the world, including the UK, Italy, Zimbabwe and more.