Dr. Stephany Porter's talk is being rescheduled due to snow
January 13, 2019 @ 2:00 pm

-

4:00 pm
BIO: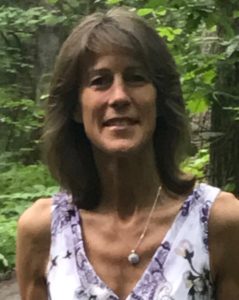 Dr. Porter has spent a lifetime seeking answers to what healing means and how to end suffering.  This desire has taken her into the depths of the body, the mind and the spirit.  Her spiritual journey began at 10, frustrated by religion and its inability to answer what seemed like simple questions.  At 27 the illusion of the American way opened her mind to new perceptions, the need for more information, and a 14 month bicycle tour around the world to explore other cultures and seek new truths. Fascinated by Vipassana Buddhism she began a practice and returned home to a stepfather who passed from pancreatic cancer.  Surprised at the limitations of conventional medicine, set off to understand integrative medicine acquiring a Doctorate in Naturopathic Medicine, a FABNO (Fellow by the American Board of Naturopathic Oncology), founded The Bodhi Clinic, practiced for years and the answers remained incomplete.  In 2010 she was introduced to Hinduism with Sai Maa, a spiritual master, healer and humanitarian.  Through the teachings of Sai Maa the mind was revealed to Dr. Porter in a new light leading to a deeper understanding of the trilogy and workings of body, mind and spirit.  Our spiritual journeys never end, they simply have new beginnings.  She walks her journey with each client exploring how their body, mind and spirit can find inner peace and optimal health.
And our music will be brought to us by Kipyn: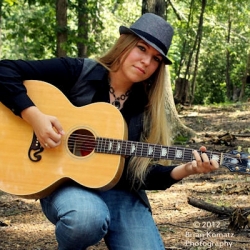 Kipyn Martin is an emerging Indie Folk artist whose roots sink deep into the banks of the Shenandoah River. She plays festivals, concert halls, coffeehouses, and house concerts from New England to Texas. Accolades for Kipyn include multiple Gold Awards in the Mid-Atlantic Song Contest (most recently for "God Is Love" from her 2017 album release, Dance Across the Sky), as well as the honor of Washington Area Music Association's WAMMIE Award for New Artist of the Year.