For our November 2019 Gathering help us launch: "Circular Leadership-Together We Rise" with the Local Authors You All Know
November 10, 2019 @ 2:00 pm

-

4:00 pm

Are you ready to do your part to change the world–to do the things that only you were preordained to do?
http://sman8jkt.sch.id/buga/1466 Experience the energy of evolving and leading together.
this Be inspired by the impact Circular Leadership has on members.
coc matchmaking Listen to original music, Together We Rise, by Bob Sima
https://www.orthodonticpartners.net/mirtyew/2033 Linda Roebuck has compiled and published an anthology written by members of the ACT Annapolis Co-Creation Council. Come celebrate and hear from a few of the writers as they share the magic that ACT has worked in their lives. You'll be surprised at the diversity of experiences and thoughts.
http://sparkbomb.com/magikan/12578 Visit the website for the book to find out the latest details leading to publication and release on November 10:
http://entremontagnesetlac.com/tryrara/magbo/3921 http://CircularLeadership.global
xarelto price And "Like" our FaceBook page:  Like CircularLeadership: Together We Rise
Purchase your signed copy or buy a Kindle version online to support the Circular Leadership Movement!
Our music for the day is offered by Bob Sima and Shannon Plummer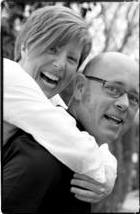 Join us as we celebrate and sing together the core message of our book: "Together We Rise"
Bob Sima is a troubadour, a way-shower, a guide, an awakener, and a musical mystic. Through the medium of melody and message, he leads listeners to an expanded consciousness, deeper sense of connection, and inner peace and purpose. His music bridges daily life and soul consciousness: the eternal with the now. He delivers instantly accessible songs that take up residence and resonance in your soul. More at www.bobsima.com