Activating Cosmic Consciousness: Opening to Telepathic and Intuitive Communication with Kerry Cummins Blank
February 14 @ 4:00 pm

-

6:00 pm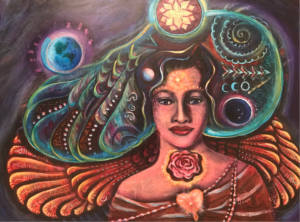 Dear One,
I am here to ask you…
Are you ready to make the shift to Cosmic Consciousness?
To open your senses to greater levels of perception and awareness?
To activate open heart and mind telepathic communication with your Family of Light?
Are you ready to explore new ways to create your reality, new ways and means of living your life?
Do you feel the call within your heart, like I do – that it's time to connect with our Family of Light in new ways, to anchor new important pathways of communication?
When a certain alignment and clarity of our heart, mind and action centers is reached, we discover that we're able to move between Oneness and individuality in new ways.  One of these ways is the practice of open heart and mind telepathic communication.
Please join us on Sunday, February 14th – a perfect day to honor our open heart centers!  Together we'll explore these topics and discover simple methods to activate these pathways of consciousness within yourself.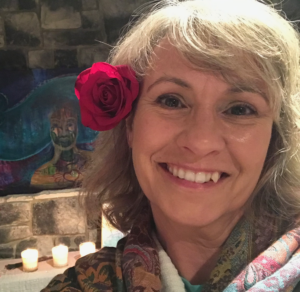 Bio for Kerry Cummins Blank, Dipl. ABT (NCCAOM)
Kerry Cummins Blank is an Intuitive Healer, Alignment Coach, teacher, and visionary artist.
A mystic at heart, Kerry has studied energetic and indigenous healing practices from around the world.  She's a Shiatsu practitioner with 25 years practice in bodywork and energywork. She is the developer of Amethyst Path teachings, a system of spiritual alchemy designed to promote awakening and empowerment.
"My mission is to help people experience the connection between body-mind-spirit,  to offer powerful tools to ease and facilitate personal transformation, to illuminate new possibilities, expand imaginations, and to assist in the development of consciousness."
To learn more visit www.AmethystPath.com