ACT is happy to co-sponsor programs with members who are in good standing. Click here to learn how to apply for co-sponsorship
During this unprecedented time of the Corona virus pandemic ACT is suspending all in-person co-sponsored events.  We are looking at and for ways we can share the talents and creativity of our community with everyone going forward through these "new times" we are in! We have the tools and technology; let's use them.
Here are the current offerings for and by your community:
---
Mondays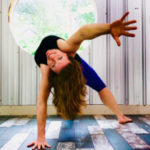 Caroline Karditzas will be hosting "Soul Sounds – Healing Frequencies" Mondays on Zoom at 6:15 p.m. Her thirty minute live healing sessions will be offered each week on Monday evenings at the same time. This will be a time to allow our frequencies to soothe each other's souls, nervous systems, and lift our communal vibration as we help each other Rise and be connected Beacons of Light to those in need.

Tuesdays
Reiki Share led this week, May 5th, by Karen Brachman, 7:00-7:30 p.m.
Join weekly Reiki Shares on Tuesdays at 7:00 p.m. to give or receive. Feel the power of distance Reiki. This is a wonderful opportunity to meet in community and share the experience of Reiki.
Join Zoom Meeting
Meeting ID: 710 1722 1643
Password: 3U0bCk

Saturday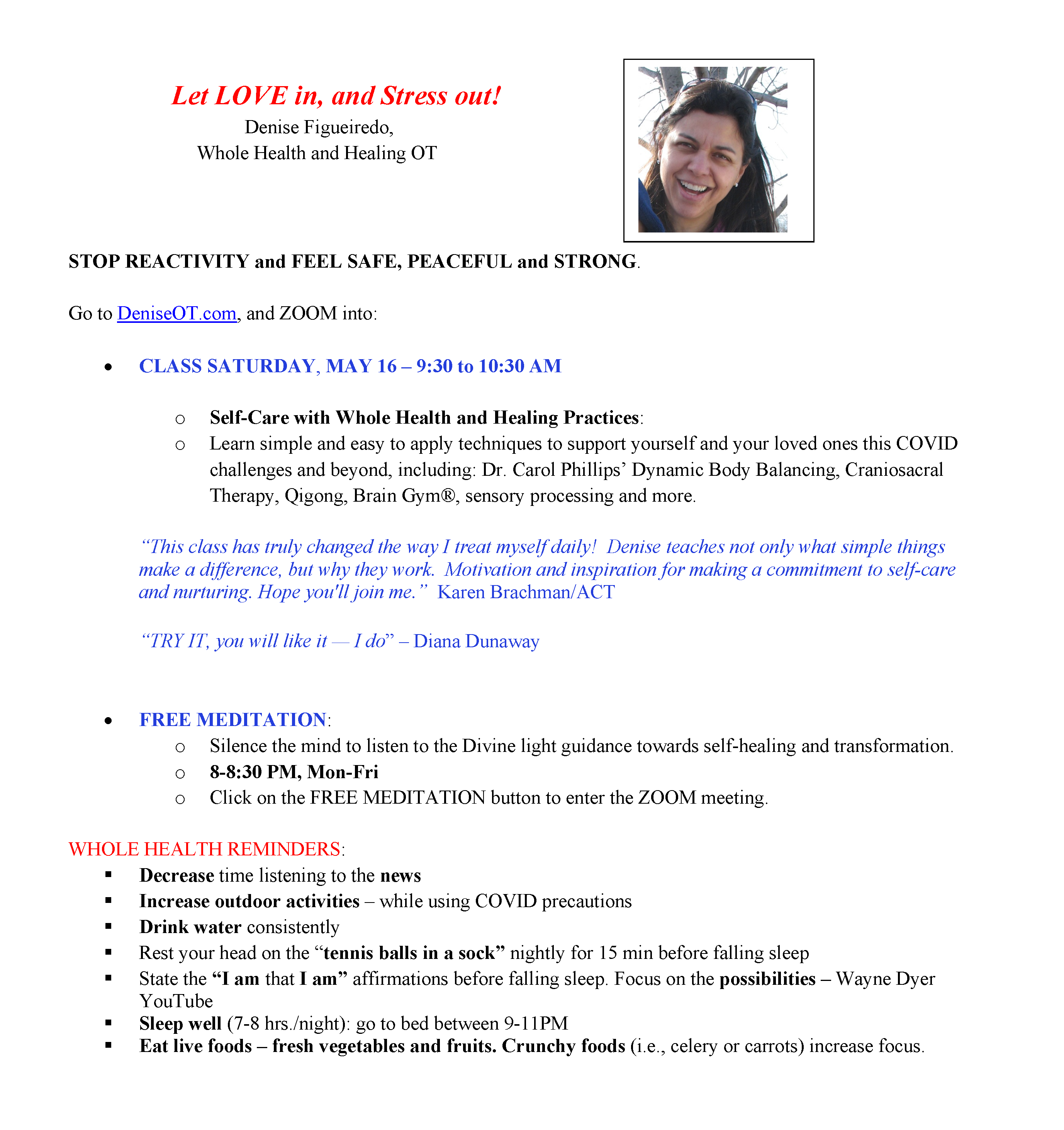 Mondays
I would like to invite anyone who is interested to join us for ACIM discussion every Monday evening 7-8:30 on Zoom.  As a group we have been reading and discussing ACIM since last June.  We are now on Chapter 19 in the text and lesson 269 in the workbook.  If you want to jump right in and join us you are most welcome.  We will be starting again at the beginning of the book in July.
If this is for you just send me an email request and I will add you to our zoom email list:
boycefrancie@gmail.com
Much love and peace to all, Francie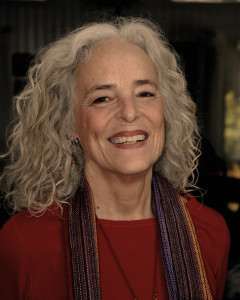 (If you are new to Zoom please click the link a few minutes before the scheduled time and follow the online directions to download the application and connect.)